Zorlu Center
---
Partners in Charge: Aras Burak, Aris Kozmidis
Project Date: 2007 – 2015
An ambitious client, Nazif Zorlu wanted to create an iconic building in Istanbul and is aware of the power of architecture for adding value to his real estate investments. He opened a semi-international competition for the shopping mall, hotel and residence in Istanbul. The site is a very busy junction for modern Istanbul, Sisli. We have proposed four towers that merge and get separated again from the centre point of the tower.
Shopping mall, hotel, residential and office building on a highly valued site in Istanbul. Client, Ahmet Nazif Zorlu, a wealthy businessman from Denizli, had a desire to build an iconic building that can become an architectural masterpiece for Istanbul. As a young practice, we are not interested in the value of the building that is calculated by square meters.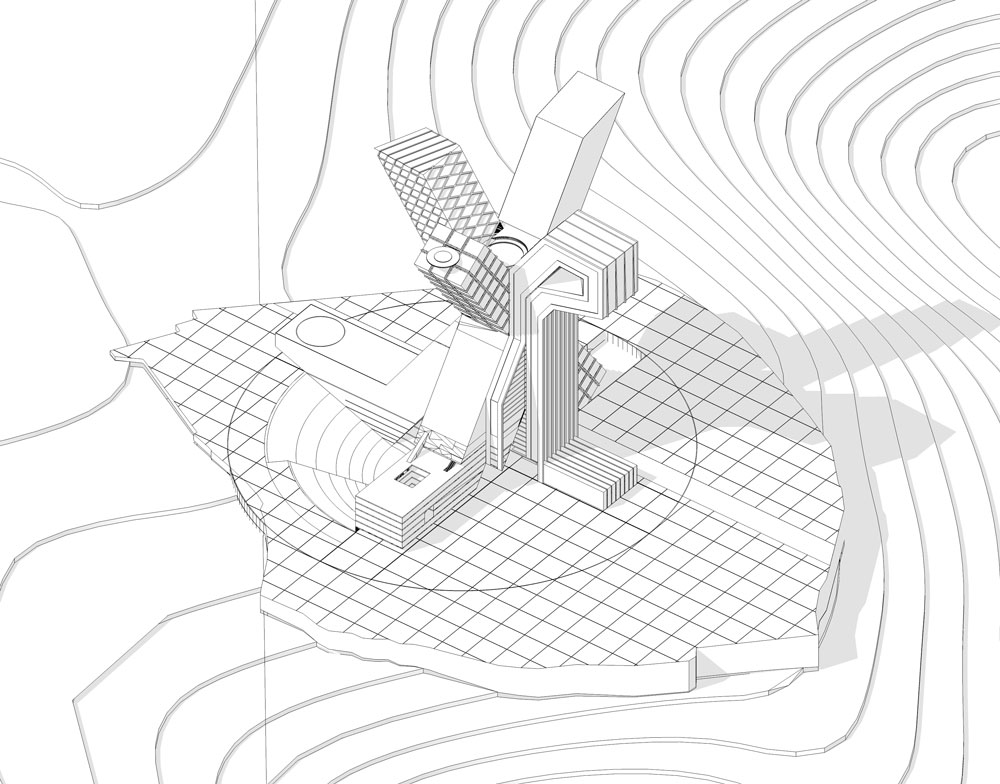 We believe smaller spaces with great architectural value are worth to invest, not the square meters. The site is highly congested. It is right next to the major transportation hub of the metropolis, Zincirlikuyu. There is a beautiful modern building, one of the first skyscrapers of the city, Karayolları Headquarters by Mehmet Konuralp right at the north east corner of the new building.
We wanted our design to be in a relationship with this tower. Having a corridor for view towards this building from the other side of the site was the design decision to keep in mind for us.