Urban Room
---
Partners in Charge: Aras Burak, Aris Kozmidis
Structural Engineer: Scobie Alvis (Hyder)
Tutor: Jonathan Dawes, Marco Guarreri (AA Intermediate 6, 2008-2009)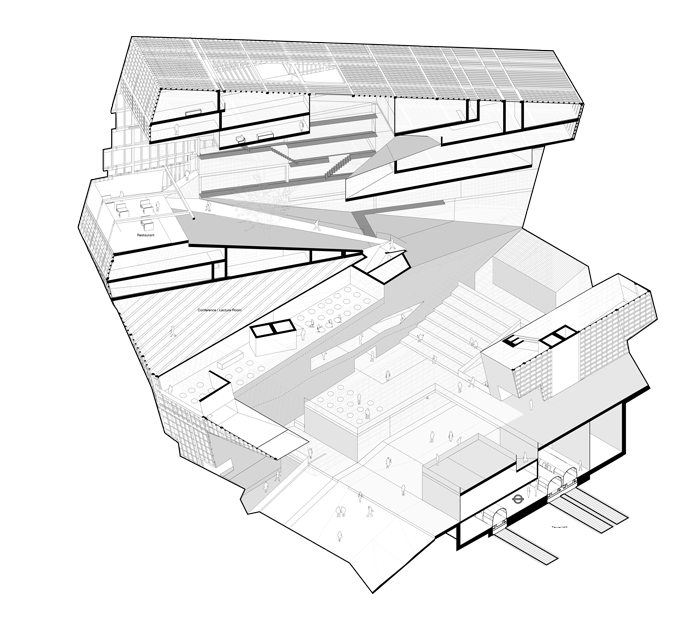 A hotel for frequent travellers, the public cube and the London Underground Station, Tower Hill is merged together. We have experienced the public square for centuries, how about experiencing the public cube? Is there any way of designing an urban room that will become a free space any time of the day to hang around safely.
We define the busy mornings and evenings of the station as urban tide . The term is coined for defining the exact moments in a typical London work day, where the building meets with masses. During the night time and afternoons the tide disappears allowing slower paced programmes to take place on site.
We have proposed shortcuts, backstage conditions for the hotel workers within the public cube. The precedents are taken from our visits with AA from Tokyo's Shibuya Square.