Team: Aras Burak
Date: 2013
Type: Private Commision
Location: Istanbul / Turkey
The proposal for the new development of the international cruise terminal after privatisation of the existing buildings. The reclaimed concrete foundations are reported to be hopeless and the tear down of the existing foundation is suggested by the engineers for the site of new Galataport. We chose not to propose a whole concrete base covering the whole site. Instead, we preferred to keep the already built edge, forming ice cubes that would float in Bosphorus, hosting different uses. The ground level would act as bridges connecting each building to the land.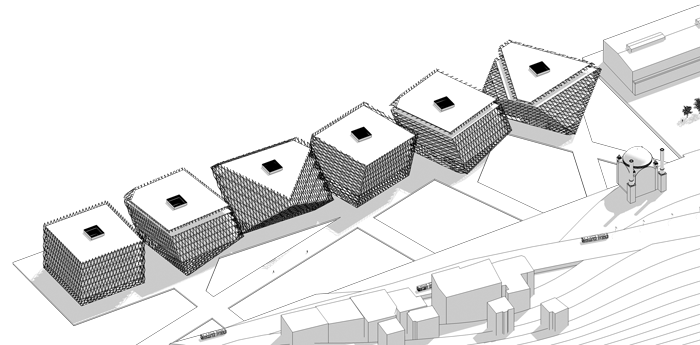 Recent Portfolios