PROJECT TEAM:
Architects: Aras Burak, Burcu Karahasan
Engineers: Yavuz Aksu / AXXU
PROJECT INFORMATION:
Location: Balıkesir, Turkey
Type: Private Commission
Client: Confidential
Plot / GFA: 33,700m2 / 310m2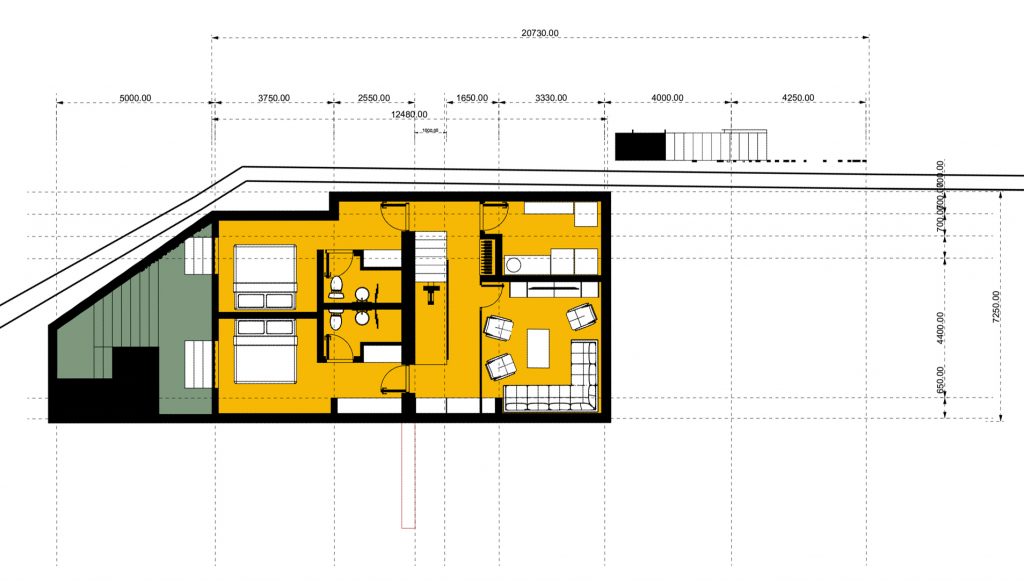 BASEMENT PLAN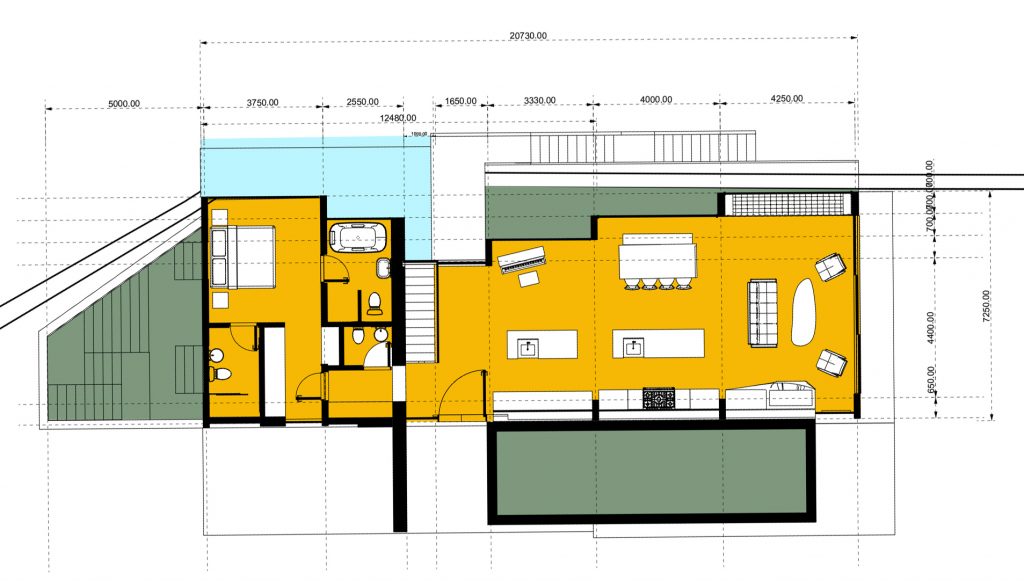 GROUND FLOOR PLAN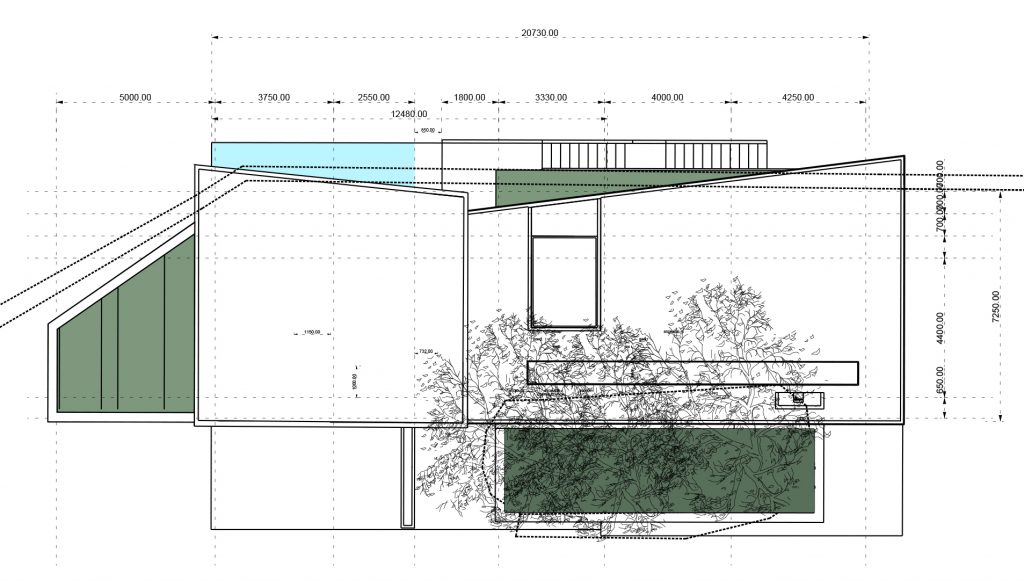 ROOF PLAN
The family house is located on the northern shore of the Aegean Sea. The new house is planned to replace two storage buildings on site. A young couple will be living in this house, surrounded by olive trees. The height restrictions allow both houses to follow the previous building heights only. We proposed to join the plots and make one building with a long living room and deep, more vertical bedroom.

Categories:
Skills:

Share Project :