Partners in Charge: Aras Burak, Aris Kozmidis
Nimbus Masterplan is about forming a compact business district at the heart of Sisli district just like a rain cloud.
The cores are exposed at the first 10 levels of the skyscrapers, at the level of each 50 meters, the skyscrapers are connected to each other forming new ground levels.
It would be possible to drive up to the skyscrapers to park at 100m height and invert the circulation vertically. In such a "car city" like Istanbul this would be interesting.
The district is a delta formed within the main road, Buyukdere Caddesi in Istanbul, Zincirlikuyu.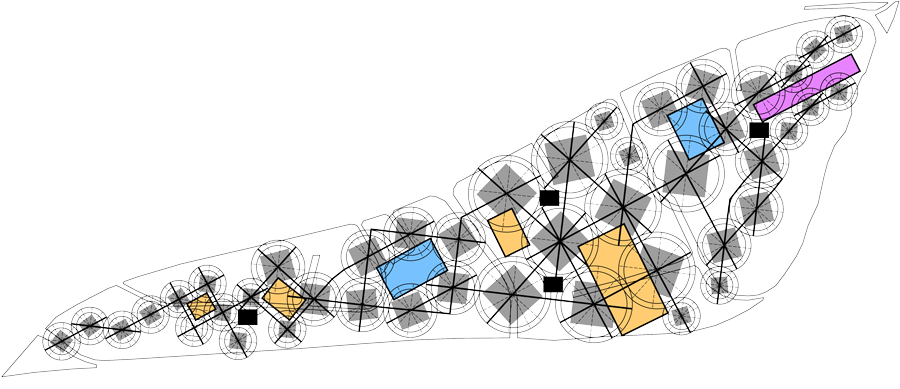 Recent Portfolios