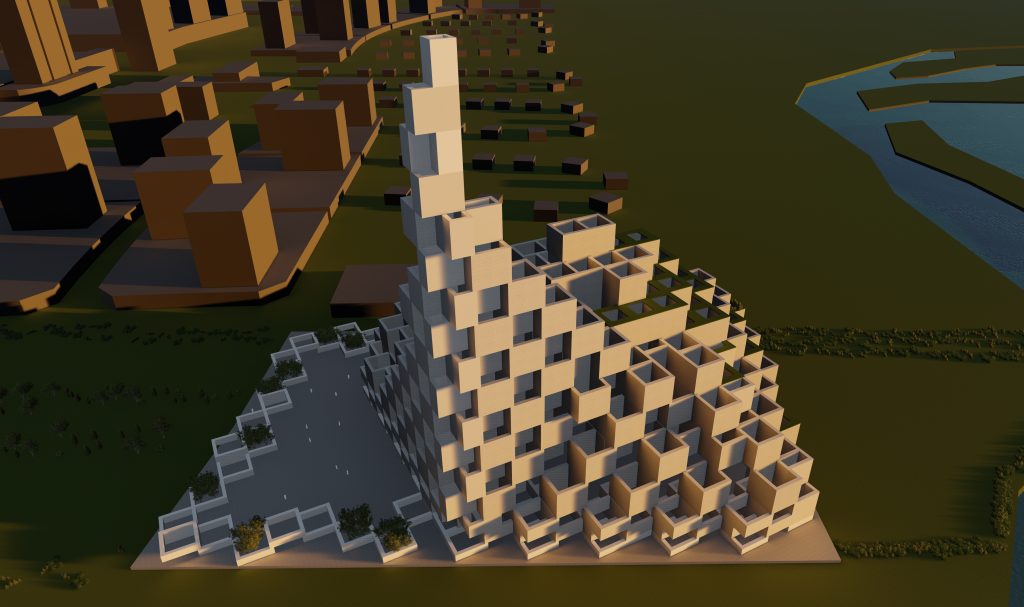 PROJECT TEAM:
PROJECT INFORMATION:
Location: Dubai, United Arab Emirates
Type: Competition
Client: Emaar
PROJECT DESCRIPTION:
The mountains and caves of Makkah are a big part of the Islamic culture. They take place in Qoran and Hajj rituals as the physical environment often. Dubai is a very flat city; we thought it would be appropriate to introduce the most special mosque of Dubai to be almost like part of the topography, like a mountain. The brief was asking for an Iconic Mosque for Dubai Creek Harbour, our answer to this iconicity became a pure concrete shell forming a single hill – the silhouette of a mosque.
To meet the capacity of the mosque asked in the brief, we maximized the footprint of the building to provide full use of the site and rotated only the facade of the building towards Mecca instead of the building footprint. By doing this, we have realized the building itself had an ornament value as a whole. Instead of introducing a separate minaret and dome, we have aimed to morph the whole building into one single object while keeping the spatial qualities and silhouette of a traditional mosque.

Categories:
Skills:

Share Project :