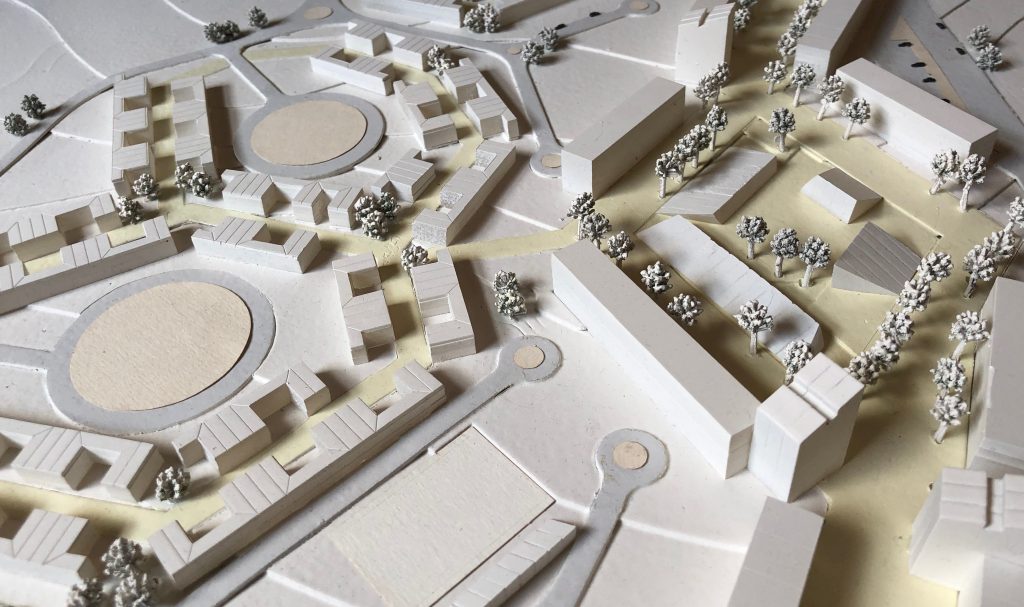 PROJECT TEAM:
Architects: Harun Ekerbiçer, Aras Burak
Supporting Architects: İdil Kantarcı, Pınar Özbilen Ekerbiçer
Model Maker: Eşref Madanlar
PROJECT INFORMATION:
Location: Kepenek, Muş, Turkey
Type: Competition
Client: TOKİ
PROJECT DESCRIPTION:
In the countryside of southeastern Turkey, we have proposed to have a network of neighborhoods that are interconnected via pedestrian walkways uninterrupted by vehicular traffic.  The branching arrangement of clusters that are made of twenty, thirty townhouses in their intersections, form meeting points for the population within the Kepenek Masterplan. The central node includes the shopping district and also serves as a viewing deck for the inhabitants, providing a great view of mountains of Kepenek, Mus. The competition entry was submitted to Toplu Konut Idaresi, TOKI Turkey and was not awarded in 2017.

Categories:
Skills:

Share Project :