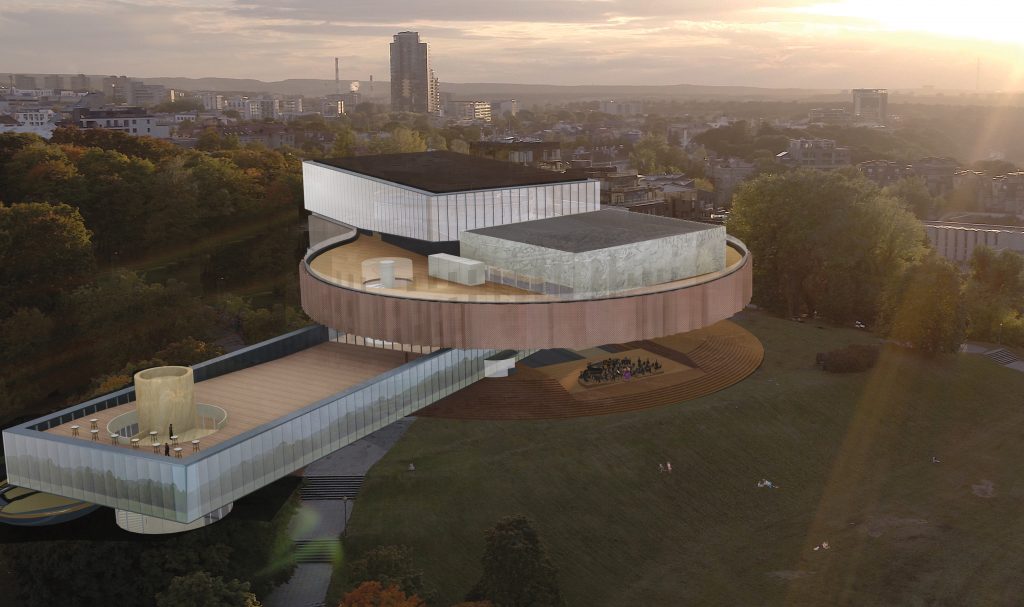 PROJECT TEAM:
Architects: Aras Burak, Harun Ekerbiçer
Model Maker: Roland Diamante
PROJECT INFORMATION:
Location: Vilnius, Lithuania
Type: Competition
Client: Vilnius Municipality
Plot / GFA: 10,358m2

/ 17,100m

2
PROJECT DESCRIPTION:
Tautos Namai, Nation House is designed as a new destination that is going to be not only a concert hall for the city of Vilnius, will also be a social building to meet, to enjoy the city any time of the year.
Our design aligns with all transportation networks by not having a single frontage, with the advantage of the circular form. The alignment of the main foyer is allowing the concert crowd to enjoy the panoramic view of Tauras Park and the rest of the city. This foyer is also pointing towards the Gediminas Tower, which is the landmark of Vilnius.
Two concert halls are also accompanied by an additional stage outside the building – by a shared platform on a rail that can slide out of the building, allowing outdoor concerts to happen in Tauras Park. This will increase the impact of the concert hall and let it spread to the city.
The restaurant and cafe spaces are facing the historic city center. Terraces are integrated into the design for a fantastic experience in good weather days of Vilnius, letting ticketed crowd also to go out for fresh air during the performances.
We have observed incredibly exciting public use of Tauros Park in all seasons of Vilnius. We believe our design will take benefit of this meeting point and integrate the crowd to have classical music as part of their daily lives, enjoying the outdoor performances unlike any other city in the world, making Vilnius a classic music capital for the world.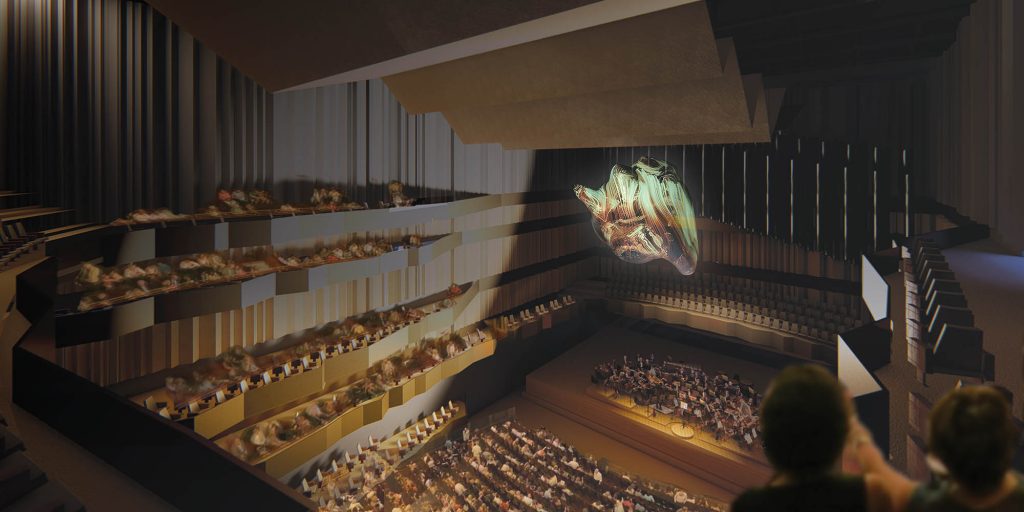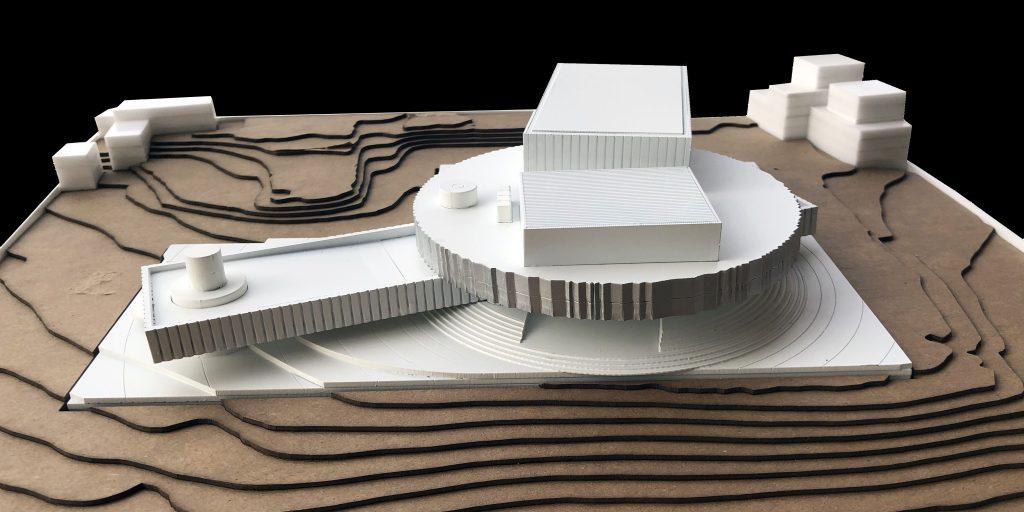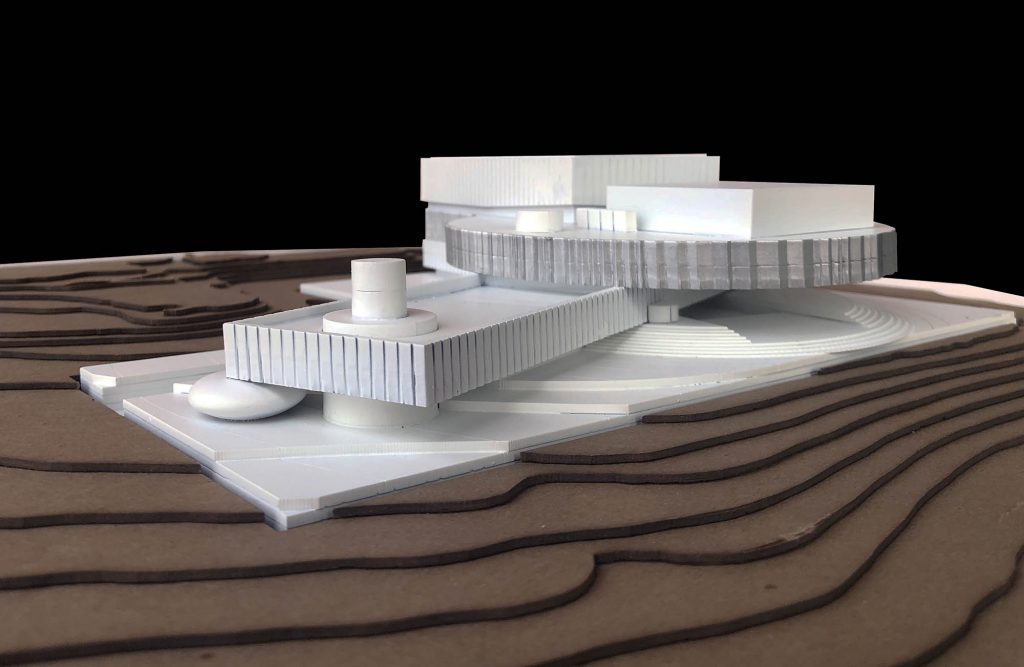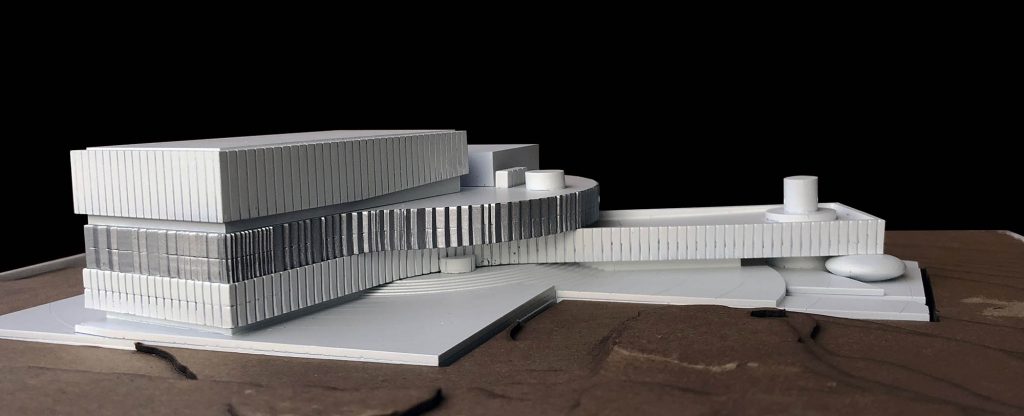 Categories:
Skills:

Share Project :