Team: Aras Burak
Project Date: 2018
Competition Entry: Design Leadership Council, Perkins+Will
As architects, our role is not to dictate public how they should occupy space. Any attempt in this direction no matter how beautiful it's "sold" or described within a "story" is destined to fail. Our job is to inspire varying uses with the spatial sequence of spaces, through decisions taken on privacy, lighting quality, accessibility.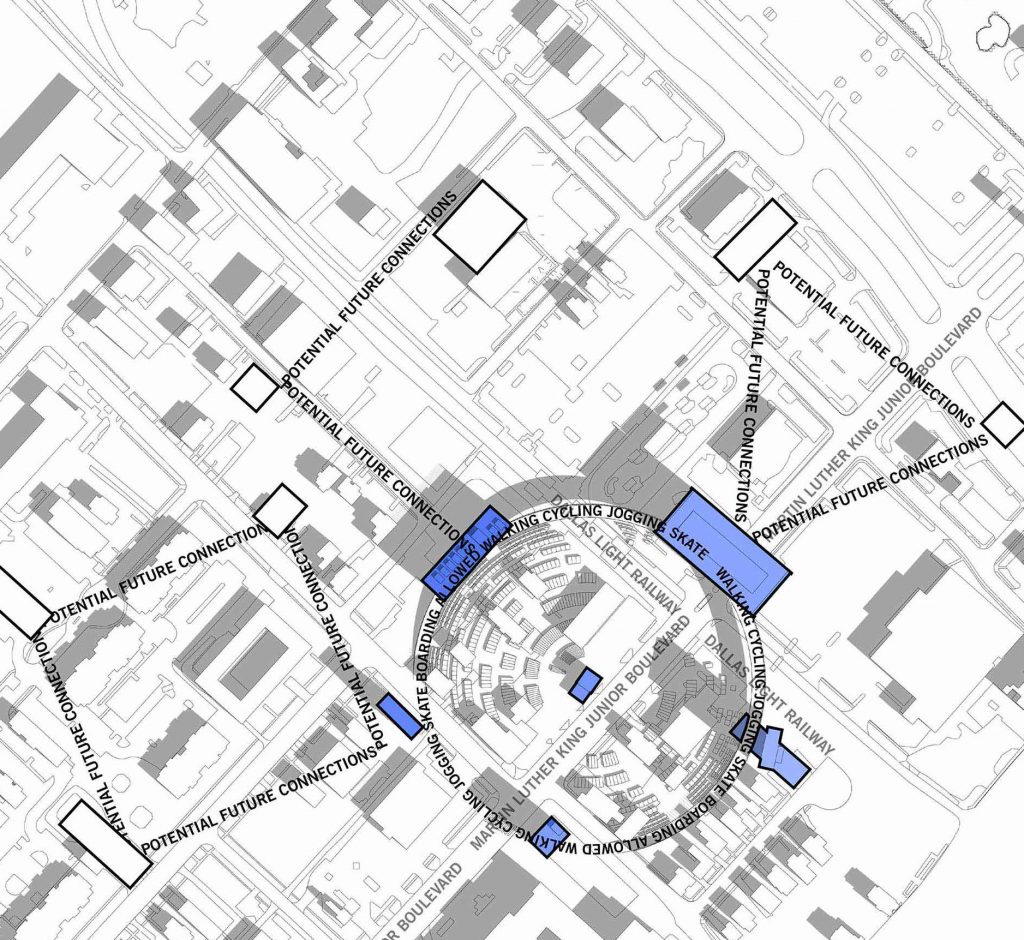 We propose alternative systems than purely relying on the existing city grid to open up a new project area. We designed a pedestrianised loop that connects various sites of intervention taking the MLK Jr. Avenue as its central axis. This loop would neither be elevated or sunken or be on the ground level only. It would dip underground in west side of the intervention and get elevated on the eastern end in order to allow the DART train to pass under. The project aims to be not a single building nor many buildings that dissolves within the urban fabric.
Recent Portfolios